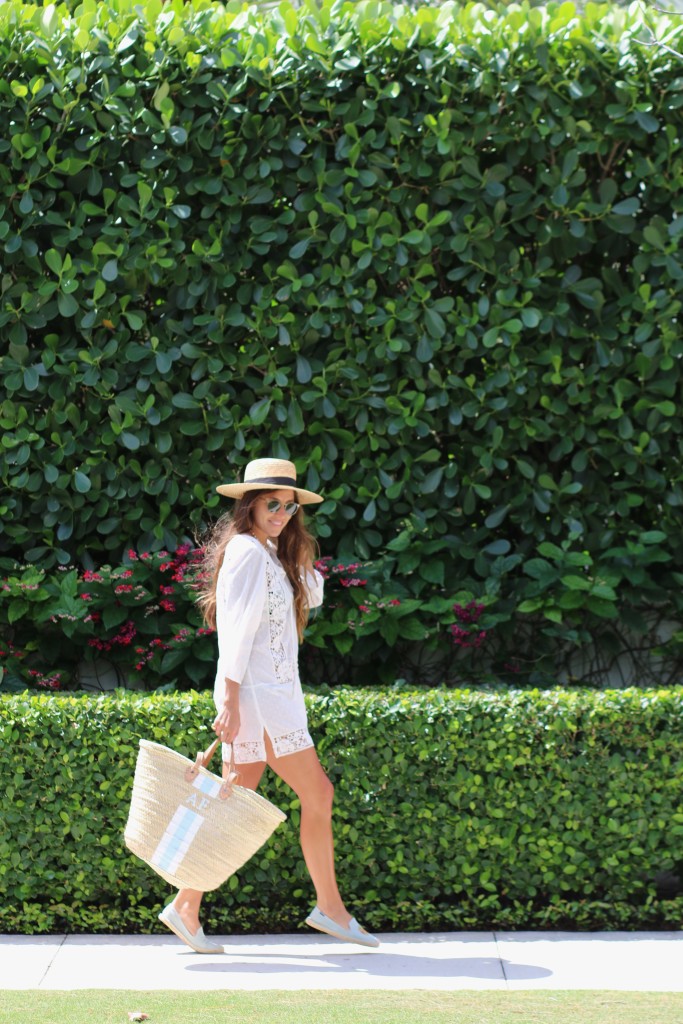 Very Allegra™ Basket
*Limited Very Allegra Blue paint available!! - Purchase through the straw baskets page HERE*
As seen on Blogger and jewelry designer Allegra Fanjul from Very Allegra™. Outer stripes are white, inner stripe is Very Allegra Sky Blue.
Carry-All style French Basket

Leather handle width varies by basket

Customize it with your initials to be!

Approximately 20 x 15 x 10 inches

Monogram is hand-painted and coated
sold out
Please allow up to 8 weeks from purchase date for basket to ship.
If item is out of stock or will take longer to make for any reason not noted, you will be notified immediately.
Once you add item your item to your cart, please specify your monogram letters. Only up to 3 letters, 3 numbers, Bride or Mrs. can be chosen.
Please note that this is a handmade product and all baskets are unique as weaves vary from basket to basket. All baskets are inspected for any flaws before monogramming and shipping.
The paint on the baskets WILL chip. This is inevitable as use of the bag pulls on the straw. I will gladly touch up baskets at no extra cost (shipping excluded). If you are unsure about how you feel about the chipping, please do not order as I want you to be 110% satisfied! This item is FINAL SALE.